There were more opportunities for the family, including
Ruby making a specific new best friend
, one of the Broke clan;
Franklin had to visit the grocery store
to do some kind of report; Precious had to read something and Sherman had another athletic one where he was to work out with the television or radio, jog and swim.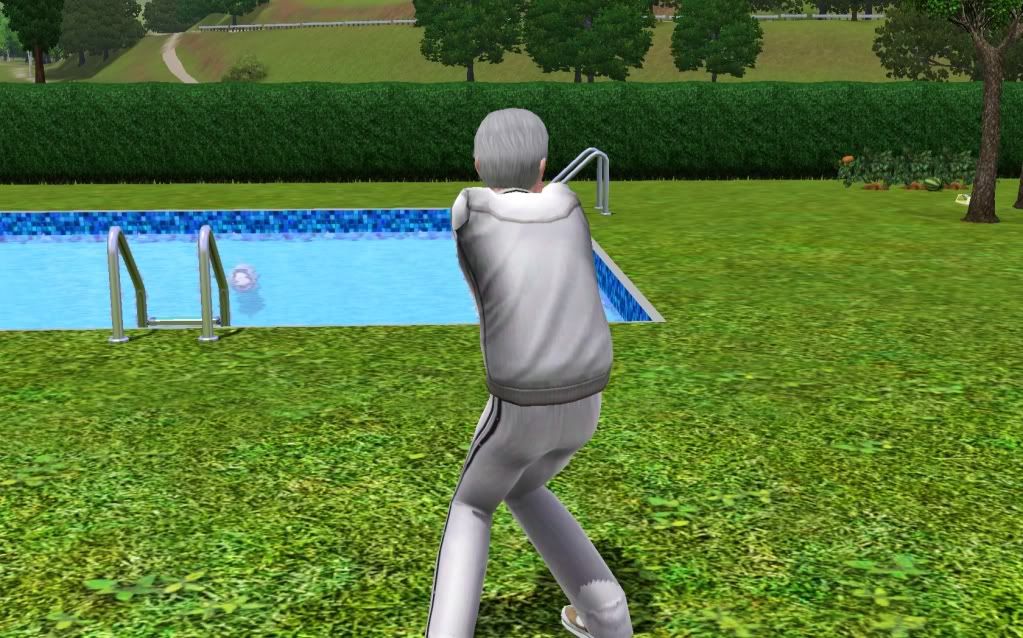 I think I've traumatized him… I sent him outside to swim and he freaked out. *chuckles* Poor Sherman.
Christian: You aren't going to kill him again are you?
What? Me? Nah… I killed him once already. Now that his flower is gone, he can die of old age. I'm happy.
Christian: You're rather twisted, Roo.
Why thank you, Christian. That is probably the nicest things you've said to me.
There was some nasty grilled cheese in the refrigerator. I was curious what would happen if I made someone eat it. While Precious
wasn't too pleased with her meal
, she did choke it down eventually.
Christian: She actually ate it? *gags* That is disgusting! Why would you do that to her?
*blinks*
Guinea pigs
…
Christian: Ah, right…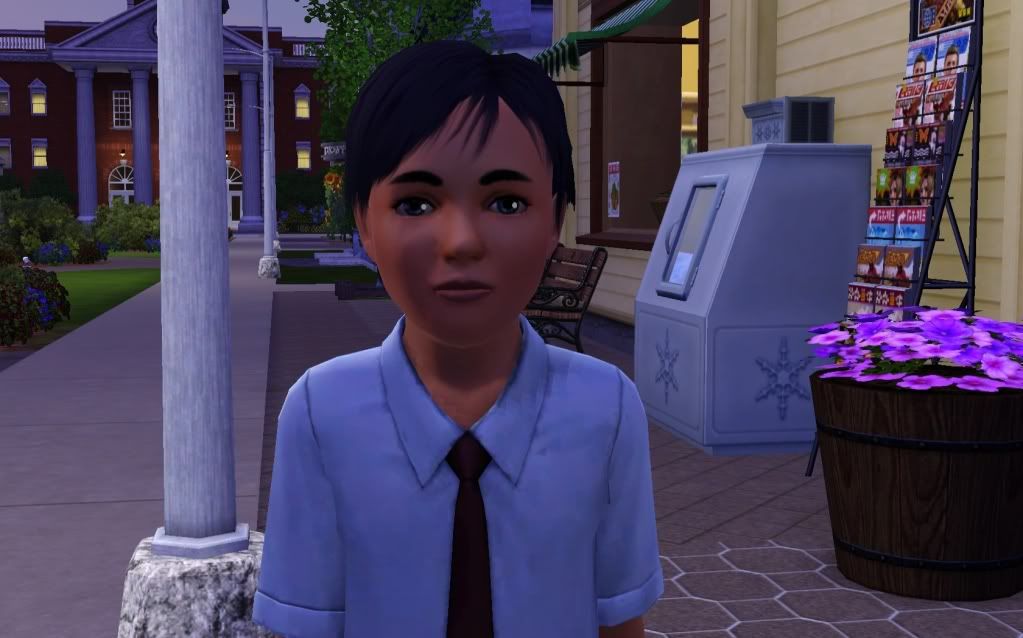 *grins* Franklin is such a cutie sometimes. He finished at the grocery store
so I sent him home
. I had forgotten to give him a make over… well actually I never did give him a real makeover. I simply gave him new clothes. The ones he transitioned in are hideous.
Christian: Hey Roo?
His
new ones suit him
just fine.
Christian: Roo… *looks anxiously at Precious*
*chuckles* Precious ran several
times to the toilet
.
Christian: Please tell me that's from the grilled cheese.
Sure is! Unfortunately
that is all that happened
. I suppose it will take more than one sammich to do the trick.
Akara managed to get her skills in rather quickly. Having only one toddler at a time with grandparents around makes skilling easier.
Christian: What?! Again?
Hmm? Oh yes, remember she has to make a best friend and he too is flirty… oh but don't worry-
Christian: Don't say it. 'She only flirted'… that is such a crock. That doesn't make it right!
Nope, wasn't gonna say that… although she did only flirt… I was going to say, your son welcomed
her home 'his' way
. *giggles*
Christian: Ha. That's my boy.
*mumbles*
Hypocrite
Christian: What?
Franklin gave me a great idea. I was wondering why Sherman suddenly spun up the wish to mop. Now I know! Hmm… Franklin, where is your mother… *pokes Precious out of bed*
Christian: What about Mother? You haven't tried killing her yet…
I haven't tried killing you either. Would you like the honors? *waves a dismissive hand* Doesn't matter, she's a spouse, you know the rule.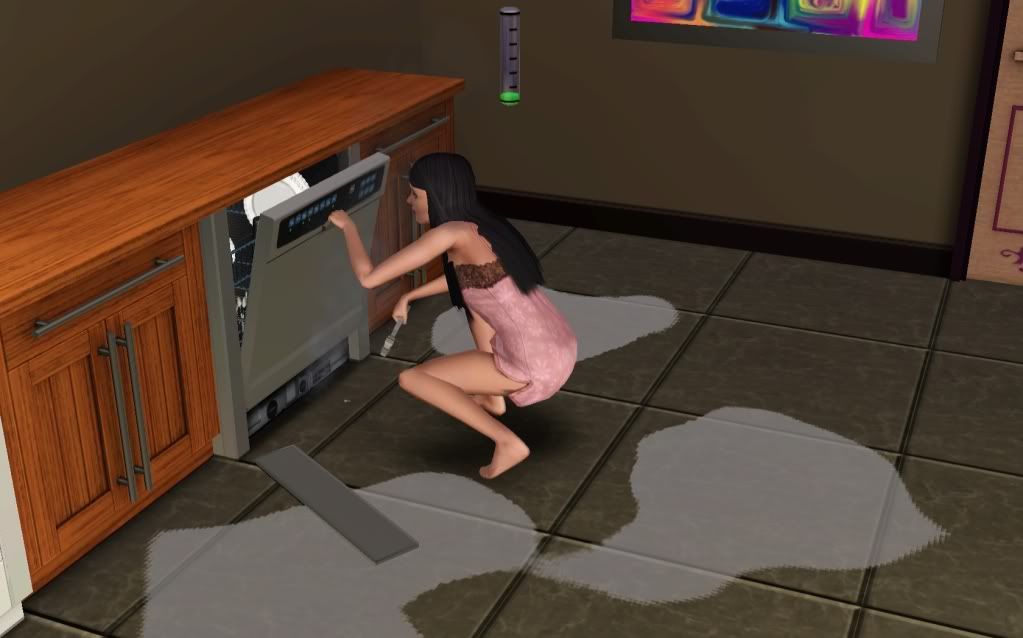 Obediently Precious gets to work Thankfully
she gets zapped
! Unfortunately she
also causes a fire
.
Christian:
Ack
!
I know, right? Stupid fire alarm woke up your father and got everyone running to the kitchen. Even those I tried distracting with other things came running and…
hmmm
…
Christian: What?
Nothing…
Christian: What?!
I uh… tried to
shoo Franklin outside
. Don't want the heir dying before he has a chance to take over. He almost
made it out the door
. Naturally, Sherman made it outside
just in time to faint
. The firewoman gave
an EO roar
for some odd reason and then promptly left.
Christian: What is that look for?
*shrugs* Who knows? It was early morning and maybe he just didn't want to go to school? He
does manage
some of the
best faces though
.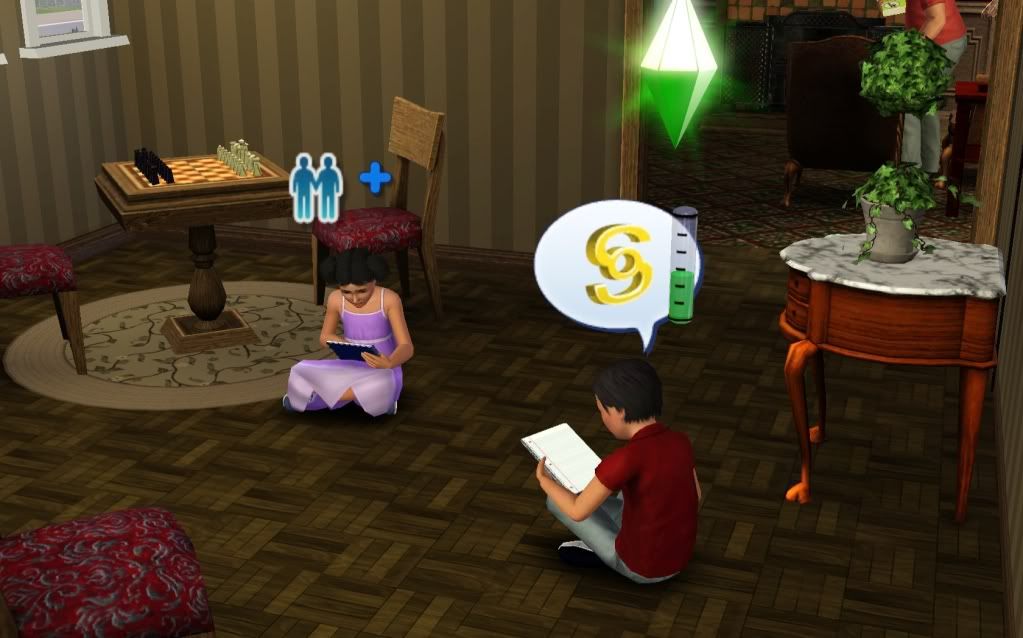 After school he asked to go to a friend's house. I love that. I really do. Instead of them always coming home with your simmies. It is a nice touch.
Christian: I have to laugh
at his choice of LTW
.
*chuckles* Yes, I agree. Although I didn't give it to him.
Christian: Why not?
Do you have any idea how hard that would be?! *ponders* On the other hand… stop distracting me!
A fire started at the house. I like that it gives you the option to zoom your camera over there.
Christian: I don't remember this fire.
You were at work and it didn't last for very long. I
had Precious put it out
. Naturally the
whole house ran
to watch. *facepalm*
Christian: Naturally.
Which
prompted a new idea
…
Christian was at work, I sent Franklin to the public pool, I sent Ruby & Sherman to the art gallery and I had Precious tinker.
Christian: Where was my daughter through all this?
Safely playing outdoors.
Christian: She hates the outdoors…
I know so I built temporary walls and brought her back indoors to appease her.
Christian: Is that when
the fire started
?
Yes, and
it was huge
! It started to fill the whole tiny room! It was awesome… until I realized I was killing the only adult at home with a toddler there.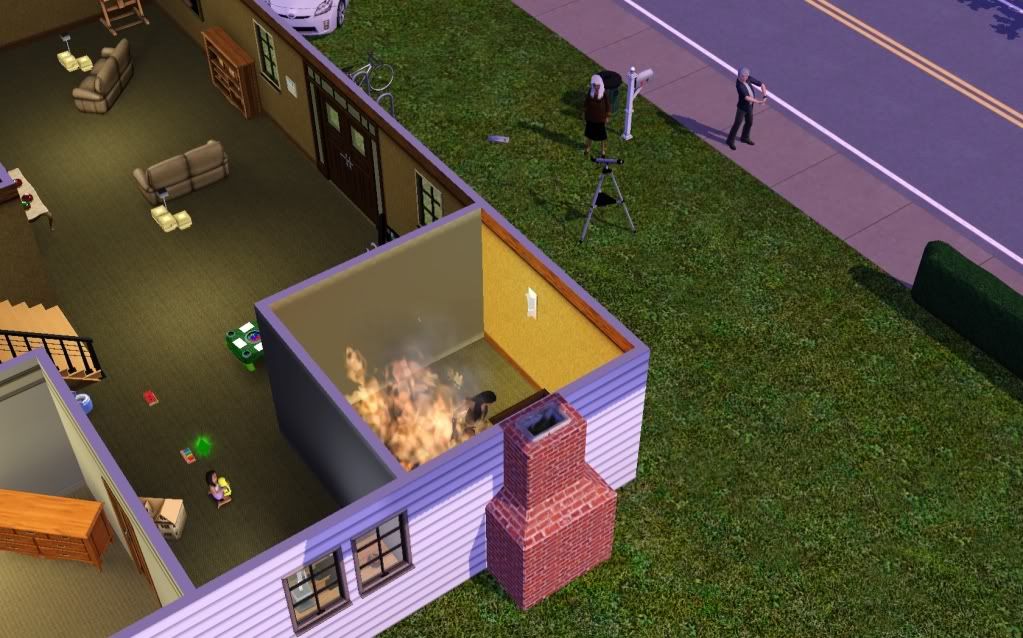 That is when I decided to bring Ruby & Sherman back home. Did you know that if there is no door access to the fire, they wont panic and try to get in there?
Christian: Mhm.
Then why didn't you tell me?!
Christian: *chuckles* Some things you simply have to learn on your own.
*pokes Christian* You really are a poop.
So Grim came, I
deleted the walls
, Precious'
ghost popped up
from the ashes,
Ruby mourned
and
Grim came inside
. I guess since
Franklin wasn't
home he didn't see a
reason to stick around
. Weird, huh? *giggles*
I did mention I sent Franklin to the pool? Yes well he met his Uncle Steve there. They were having fun doing that silly hold your breath contest until they both realized Precious died. How odd is that picture? I mean that wobble water look is so bizarre.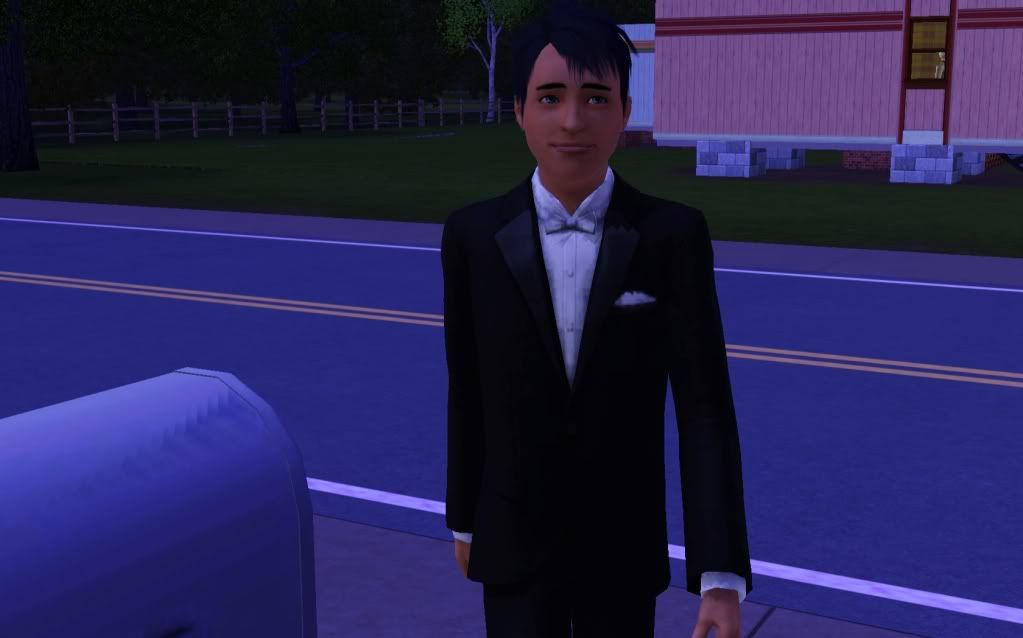 Christian on the other hand went to visit a friend for comfort. Oh nice new work outfit!
Christian: Thanks. I just got the promotion and-
Ya, ya, shhh… she's
answering the door
. She
consoles him
nicely and he
whispers his intentions
in her ear.
Ah success…
Christian: What?! Again? Aw man!